Suites
Junior Suite - Bubble bath
Each of our junior suites are modern and luxuriously decorated.
They consist of:
a toilet separate from bathroom
a bathroom
a flat screen tv
a telephone
wifi network
a comfortable bedding
desk
a hair dryer
towels
a card room-service 07h in the morning to 23:00
laundry service
a round bubble bath.
a free mini bar van softs drinks
You also have robes & slippers at your disposal.
Book Junior Suite - Bubble bath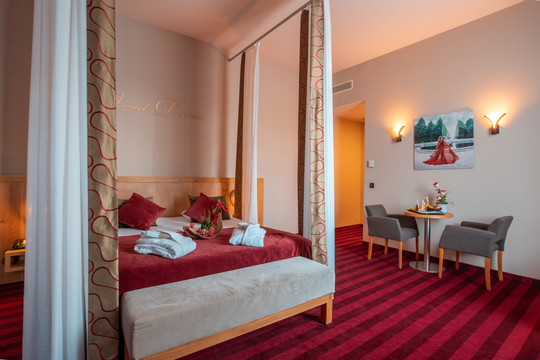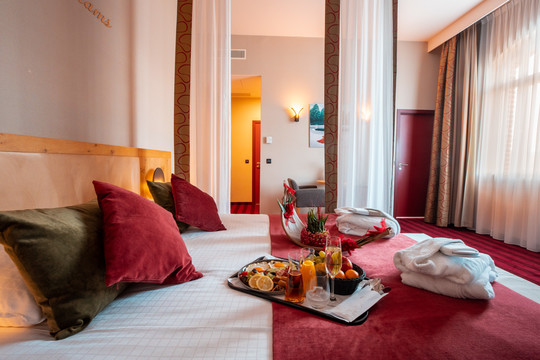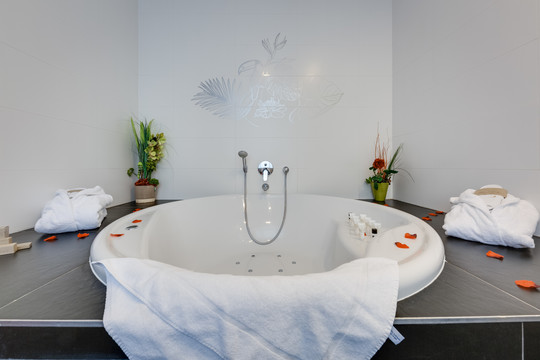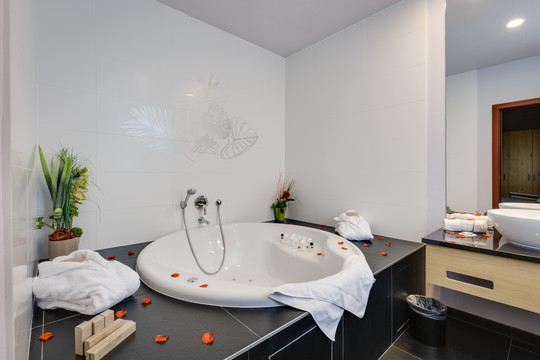 The hotel has two honeymoon suites decorated with taste and modernity. Both suites are equipped with a canopy bed to enhance the romance of your stay. They consist of: a toilet separate from bathroom a bathroom with …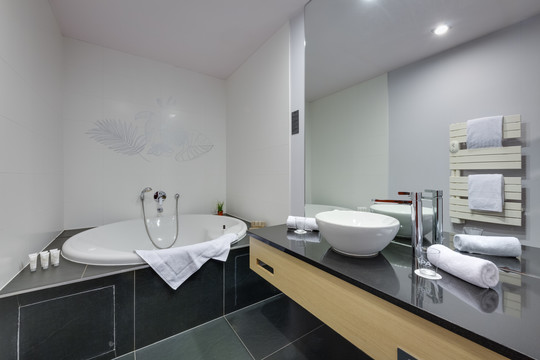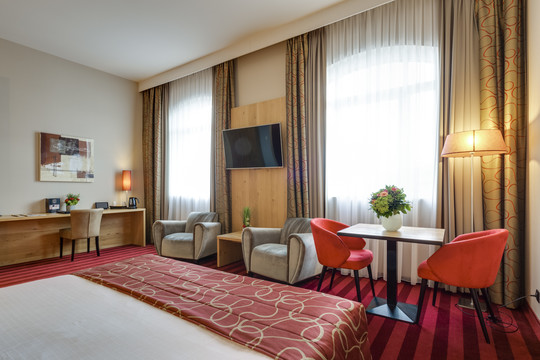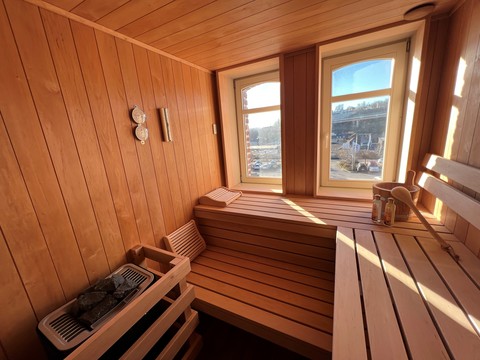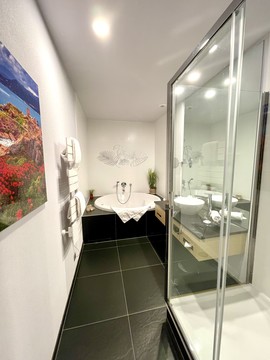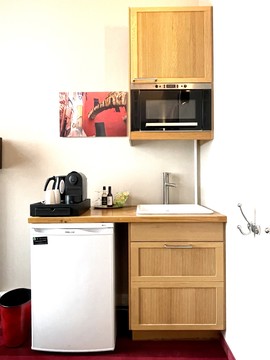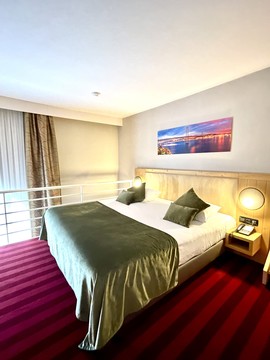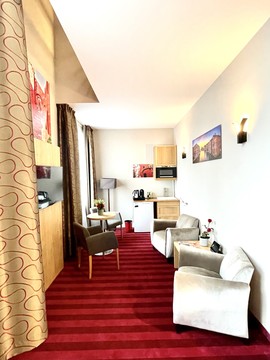 Our Wellness suite is modern and luxuriously decorated. They consist of: a toilet separate from bathroom a bathroom a flat screen tv a telephone wifi network a comfortable bedding desk a hair dryer towels a card …