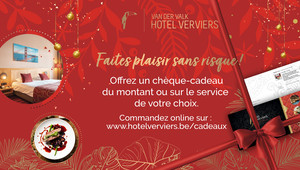 Your custom gift certificates
Looking for gift ideas? Want to please without wasting time?
Think about our gift vouchers adapted to your budget or based on your desires, you are guaranteed to make someone happy!
Our gift voucher consists of an amount that can be redeemed in our brewery, restaurant, hotel or the wellness area, and is valid for 1 year.
The gift certificate will be sent to you once the transfer has been received.